The Women's Information Exchange: Annie Duke
Electra pages is a women's directory presenting some of the best female poker professionals on the planet. Sadly poker is a card game where male chauvinism prevails to this day. This site's aim is to empower women with their full intellectual potential by showing case studies of aggressive women who have proven that it is possible to dominate men in their own turf.
Annie Duke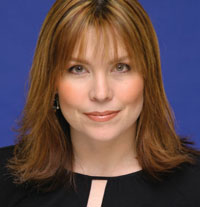 Annie Duke is a legend of poker, often referred to as the best female poker player. Annie achieved international fame when she became the last standing woman at the 2000 World Series Of Poker (WSOP) main event. The fact that she is also a very attractive petite brunette put her in the spot light and she belongs since to the ranks of the most famous poker celebrities, as she has continued to demonstrate her poker talent over the years. Lesbian friends do not try her, as she is now married with four kids.
Annie Duke "the Duchesse of poker" finished tenth and was the last player eliminated before the final table was determined at the 2000 world series of poker main event, earning $ 52,160. As if becoming the last woman standing once was not enough, she almost repeated this accomplishment by finishing 88th at the 2006 WSOP main out of 8,773 entrants, being the second to last woman standing.
Annie Duke is truly an extraordinary tournament poker player, with numerous money finishes in major international events. Most noticeably she won the 2004 No Limit Hold'em Tournament of Champions for 2 million dollars. That same year she also got a bracelet by winning the $2,000 Omaha Hi-Lo Split event at the WSOP. Annie Duke has frequently appeared on television in televised poker events. Annie is also the official representative of online poker room Ultimate Bet.
Annie is the mentor of many young female poker pros, setting the bar high as an example for these aspiring new stars.
Annie is a great example of what women can achieve in a male dominated environment if they put their mind into it. Yes, let us not forget that the game of poker is such a chauvinistic game. The World Series Of Poker running annually in Sin City is the most illustrious poker tournament series in the world, with as focal point the so-called "Main Event", a $10,000 buy-in no-limit Texas Hold'em tournament gathering thousands of poker players. The winner gets the title of world poker champion, earning a huge prize in the millions and a sought after golden WSOP bracelet.
But the truth is that poker and the WSOP are a mockery for women's rights to be treated as equal to men. In tournament settings, women are considered lower competition than men, of the "dumb blonde" type. This is why this "last woman standing" title is so outrageous, as it just reinforces the fact that women are desperately far behind men in this card game.
As poker is a male dominated activity, it is not expected that any woman will win the main event in the foreseeable future, and a female presence at the final table is very unlikely. Henceforth poker tournament fans (mostly men) have a great time speculating on who the last standing woman will be and how far she will go.
Annie Duke had one of the best female performances to ever occur for this poker event, barely missing a final table seat. Two other outstanding women's results were Susie Isaacs'10th place in 1998 and Barbara Enright's 5th place in 1995.
In short, it is time to end 40 years of male winners at the World Series Of Poker Main Event. We need a young female poker star to rise and take the trophy from the men, showing them that women are as capable as men to succeed in such an ultra competitive event.
Home
Vanessa Rousso
Maria Ho
Jennifer Harman
Annette Obrestad
Clonie Gowen